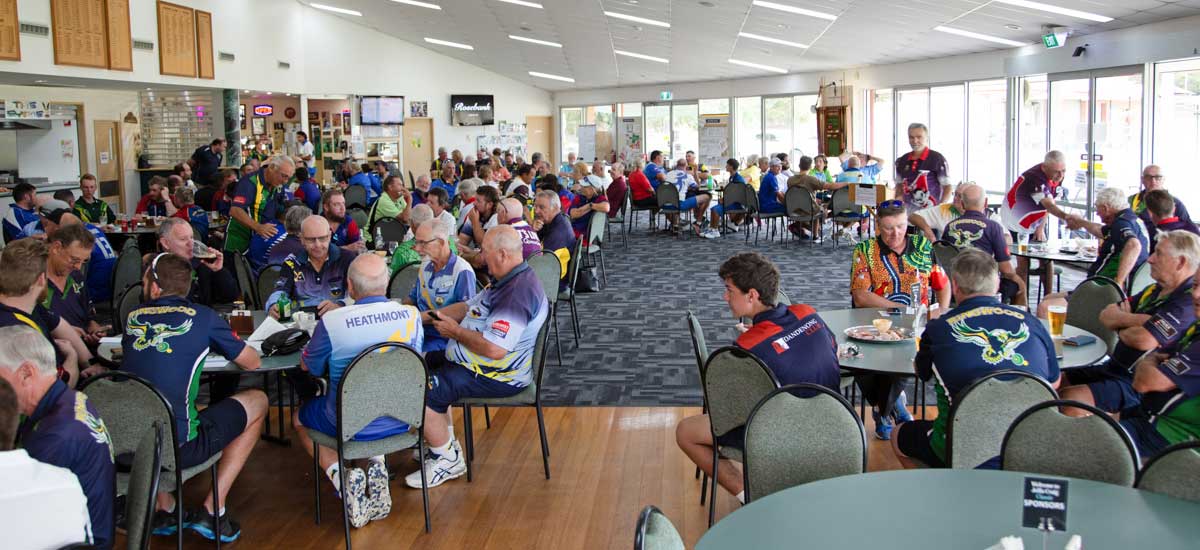 Welcome to Ringwood Bowls Club
The Ringwood Bowls Club is recognised as one of the largest sporting clubs located within the City of Maroondah.
Located in the Eastern Suburbs of Melbourne about 25 km from the City, the Club consists of two turf greens and one synthetic green with all three greens being of international size.
The Club offers members the opportunity to play pennant bowls or social bowls – or both.
New members are welcome and can readily enjoy the facilities of the Club that includes an extensive clubhouse, complete kitchen facilities, fully stocked bar and BBQ's that are fired up during the period the Club conducts barefoot bowls (runs throughout daylight saving) and before and after pennant bowling.
The facilities are used for regular social functions and special events and also form part of the Club's invaluable venue hire program.
Another important feature includes our ample off-road parking.
The Ringwood Bowls Club welcomes new members who may have moved into the area along with new bowlers who will be provided with free coaching to assist them in getting their bowling career underway.
Joining a Bowls Club is a great way to meet new people, remain active and play a sport that enables you to enjoy the fresh air.
The Ringwood Bowls Club invites you to join the Club, enjoy the social atmosphere and take your time in deciding whether you just want to play social bowls or increase your bowling involvement by playing pennant bowls and participating in Club Championships and Bowling Tournaments.
The Club through its extensive coaching program will be helping you all the way.
Due to demand we are now at capacity for venue hire bookings before January 2024.