Our Club
The Ringwood Bowls Club is located in the Eastern Suburbs of Melbourne within the City of Maroondah.
The Club is an incorporated body that operates with a Board of Management and further appointments as required and approved by the Board.
History
1929 saw the establishment of the Ringwood Bowls Club initially located on the land now occupied by the Eastland Shopping Centre.It moved to its current location in Loughnan Road, Ringwood in 1997. The Club has three greens – two turf grass and one synthetic – with all three greens being of international size.To enable year-round bowling two of the greens are floodlit
One of the major features of the Club is its clubhouse with space to accommodate over 200 people and excellent facilities that include a commercial kitchen, fully stocked bar plus ample and secure off-street parking.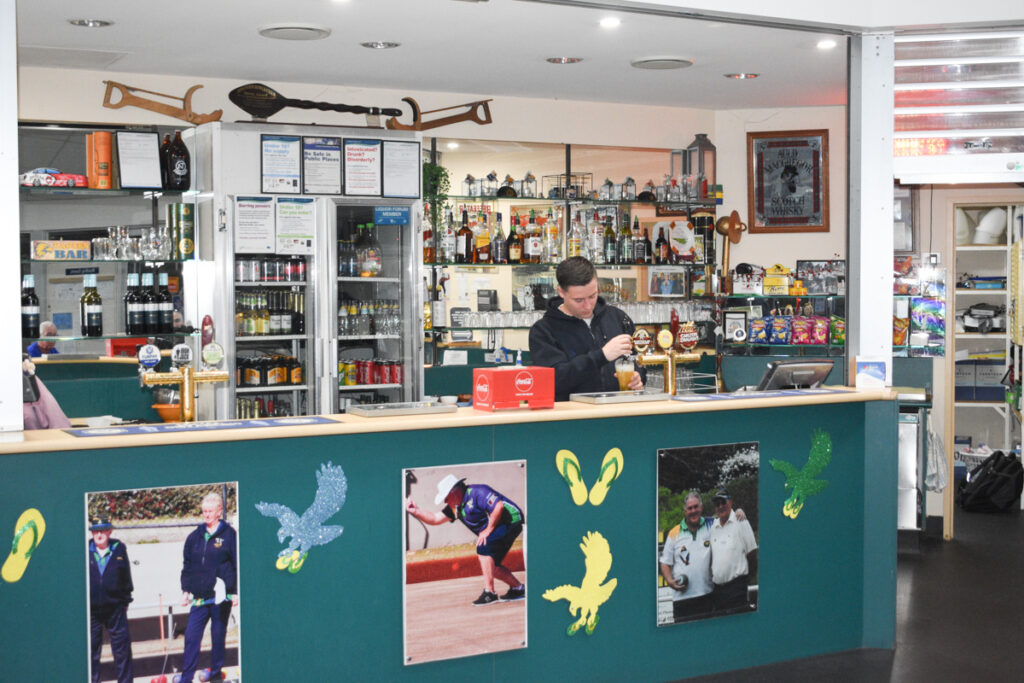 In support of the main clubroom the Club has an 'alfresco area' again with full bar facilities that can be used by smaller groups.
The internal facilities are complimented by the clubs manicured gardens and external seating that can be used for members and visitors to enjoy the fresh air and the summer sun.
An important ingredient for any club is to have an active social program and the Ringwood Bowls Club through its social committee has developed a year-round program not just for its own members but for visitors, families and members from other clubs to enjoy.
Our first-class facilities are ideal for organisations to use for seminars and business functions with further details readily available by contacting the club.
Club Logo
The Eagle is the identifying logo of the Ringwood Bowls Club and is featured on Club uniforms, correspondence and promotional material.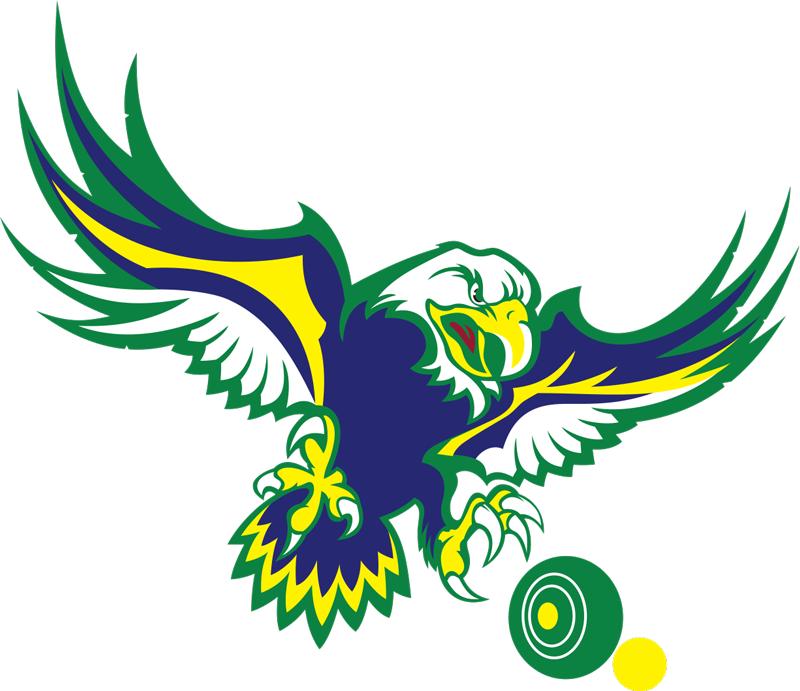 How did the Club select the Eagle as its logo?
'Mullum Mullum' is believed to be a Wurundjeri People expression meaning 'place of many big birds' – we have been told that a number of historians have interpreted to mean 'Place of many Eagles' and that is how the Ringwood Bowls Club decided upon the Eagle as its logo and like all sporting clubs we have a Club Song.
The Club song (to the Marseilles) – feel free to sing along
We are the bowlers from Ringwood Club
We wear the colours Gold, Green and Blue
We'll always fight for victory
We'll always see it through
All for one, one for all
We'll answer the call
Go Eagles, Ringwood Eagles
We'll bowl the winning score
You'll see the Eagles soar