Ringwood Classic Tournament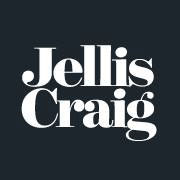 Sponsored by Jellis Craig Real Estate
The Chairman and the members of Ringwood Bowls Club Inc take pleasure in inviting you to submit a team to compete in the Ringwood Classic.
Please find below the team entry form for the 2023 Ringwood Classic. This form can be copied and given to anyone who is interested. Your early response would be appreciated.
Sunday 24th September 2023 at 9 am
Prize Money $8,200
Winner – $3600 (4x $900)
Second – $1800 (4x $450)
Third – $1100 (4x $275)
Fourth – $900 (4x $225)

Best 1st, 2nd, 3rd ,4th Game Winners
$800 (4x $200)

Overall winners will be decided as follows:
Highest game winners won plus shots up.
If scores tied highest number of ends won, if still tied percentages calculated.
Entry Fee $160 per team
(includes pre game / post game nibbles and lunch)
Entry From for
Ringwood Classic Tournament
Direct Deposit:
Account Name: Ringwood Bowls Club
BSB: 633108 Account Name: 138755491
Please enter Ringwood Classic & Your Skips Name in the Description for the transfer.
Cheques/Money Orders
Please enclose your entry fee of $160 or $80 Deposit per team.
Cheques/Money Orders are made payable to Ringwood Bowls Club Inc. Post to Ringwood Classic, Ringwood Bowls Club Inc, 2-12 Loughnan Road, Ringwood, 3134