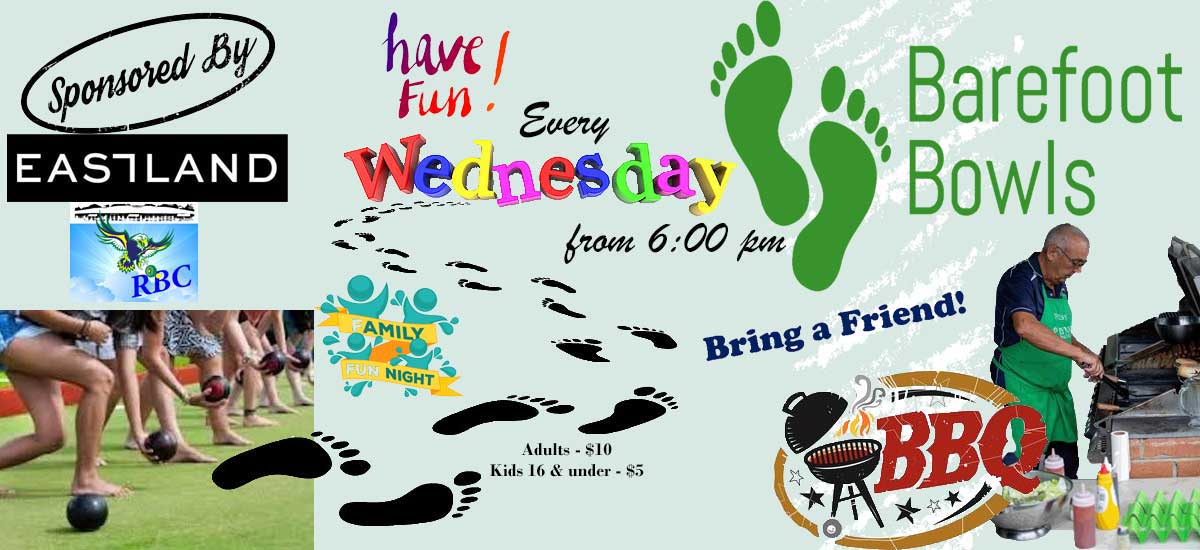 One of the key features on the Ringwood Bowls Club Calendar of events involves Barefoot Bowls.
Held every Wednesday from 6.00 pm through to about 9.00 pm and will continue until notified by the Club.
The Club provides the bowls and basic bowls coaching. Lawn bowls is easy to learn and during your time at the club the bar is open and our BBQ's are fired up with sausages and hamburgers on sale.
It's a great night out for family and friends.
Everyone is welcome to come along and have a game of barefoot bowls – it's a great activity.
Enjoy the early evening summer sun, have a laugh and experience something new.
Bookings are not essential however if you are planning to hold a birthday party, Xmas party, work event or you've organised a group of friends to join you, it may be worthwhile giving the club a ring on 9870 6767 to let us know how many are coming.
Barefoot Bowls Booking Enquiry Form
You may wish to fill out the following form and submit it to the Club: